OPAQ ADHESIVE has been placed in the market as one of the leading reputable firms, which focuses on quality, customer satisfaction, long term business relationships with its suppliers and customers.
Wood-Furniture Adhesives, Packaging Adhesives, Printing Products Adhesives, Labeling Adhesives, Automative Adhesives And in many other countries in Turkey is also the leader.
FOREIGN TRADE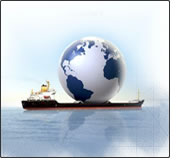 Imports:
OPAQ ADHESIVE imports and stocks products from producers, located in the different parts of the world. Liquid and solid products are imported as either packed and unpacked. Are some of the producers, which OPAQ ADHESIVE cooperates closely. In addition to its regular imported products, OPAQ ADHESIVE also import specific products on customers' requests.
Export:
OPAQ ADHESIVE exported chemicals to the neighboring countries initially. Today, the firm has regular customers in 50 countries, including European and Asian countries. In addition to exporting the Turkey made products, OPAQ ADHESIVE is actively involved in the transit trade as well.
LOGISTICS and STORAGE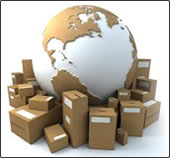 STORAGE
OPAQ ADHESIVE stores bulk and packaged products its owned storage (3500 m2) according to the product clasess. The firm also uses rented facilities located in the industrial zoness and ports nationwide to meet the sudden demands of the customers.
STORAGE of LIQUID PRODUCTS
OPAQ ADHESIVE has 22 tanks, with capacity of 20m3/each, totaling 440 m3 in its own storage. According to the customers demands, liquid products is provided in drums, IBCs and cans.
STORAGE of PACKAGED GOODS
Imported products in original drums and bags are stored as palletized on the racks. Deliveries of the products to the customers are planned and completed by the coordination of Sales and Logistics departments.
DELIVERIES
Bulk and packaged products are delivered to the customers by OPAQ ADHESIVE's owned vehicles. The vehicles have all the legal required certificates and are driven by an experienced drivers.